Many people still think that email marketing is a little useful, obsolete and outdated tactics and believes that simply having a presence in social media is all solved. However, email is still the best online marketing tool, with the best sales conversion rates compared to other tools, generating great benefits and where the ROI is very high.
Like other online marketing tactics, email marketing should be part of an overall marketing strategy to help us achieve our goals.
Before you start thinking about email marketing strategy remember to have a well-structured website, with calls to action (CTAs) and Landing Pages that convert traffic  and this is converted into Leads.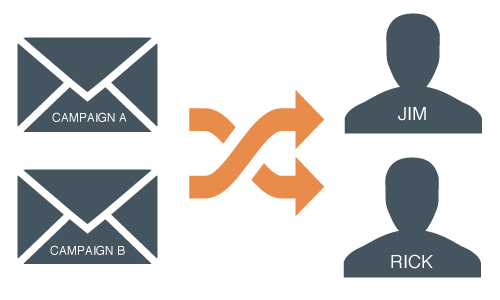 Once in operation have a basic structure for a lead generation we must pass to create campaigns Email Marketing. The key to email marketing is segmentation. Somehow or another, the campaigns must be customized. To perform this segmentation process must have well-defined data requested in the subscription form.
There are many tools on the market with which you can create and automate email marketing campaigns, from the most basic as  MailChimp  or Aweber, to more sophisticated tools like HubSpot and Marketo.
He arrived at this point, it is when the content marketing becomes important in email marketing strategy.
We understand the email marketing campaigns as multiple emails that are sent over a period of time (between 2 and 6 weeks) and of which 90% of emails are focused on providing value and build trust. Only 10% of the email will be focused to directly provide a product or service. Let's watch a videos below that will help you to get to know about it more.