Just a few years ago it was unthinkable that serve a cell phone for more than just make and receive calls, but today we have last generation mobile devices that offer us endless possibilities, and much of the potential of these devices is the ability to install on them Apps with special features.
The mobile apps have brought the experience of using smartphones and tablets to a new level. Thanks to them, everyone can customize our device to our interests and likes to have on hand a powerful tool with many functions and capabilities.
There are mobile apps designed to give us fun, others were created to make our lives easier, some allow us to organize our daily lives, there are also applications developed to manage our business, etc. Here, the key is that mobile apps have unprecedented success and your business can not afford to ignore.
How to create a mobile application for a business or a company?
Clearly, as an entrepreneur and businessman, we can not ignore the potential of mobile apps and this is the right time to reach our customers through mobile devices, but the question is how?
First keep in mind that when creating a mobile app the customer is the center of everything. It makes no sense to create an application simply "because it is the fashion." The mobile application of your business should be designed and developed keeping in mind that will be useful for your customer segment. If not something useful to your customers, the better you focus your efforts on other strategy.
I tend this clear, we can only say that mobile applications are a great marketing tool and your business can stay ahead of the competition if they succeed in creating an interesting and functional app. Yes, but … How to create a mobile app for my business?
Ideally hire a professional in the development of applications, but if your budget is limited you can take advantage of the free tools offered by the Web. Here I share ten free tools with which you can create mobile applications without having programming skills.
Nimbus Solutions
It is a very interesting and comprehensive tool that guides you step by step so you can easily create your application. It also includes default templates that make it much easier to design and development work.
It offers two versions. A completely free whose only drawback is that it adds to your app advertising and advertising-free premium version.
www.nimbosolutions.com/index.php
---
Mobincube
It is a very complete and easy to use. It offers different templates that you can take as a basis to create your application. Its interface is very friendly and as a result have apps available for major mobile platforms.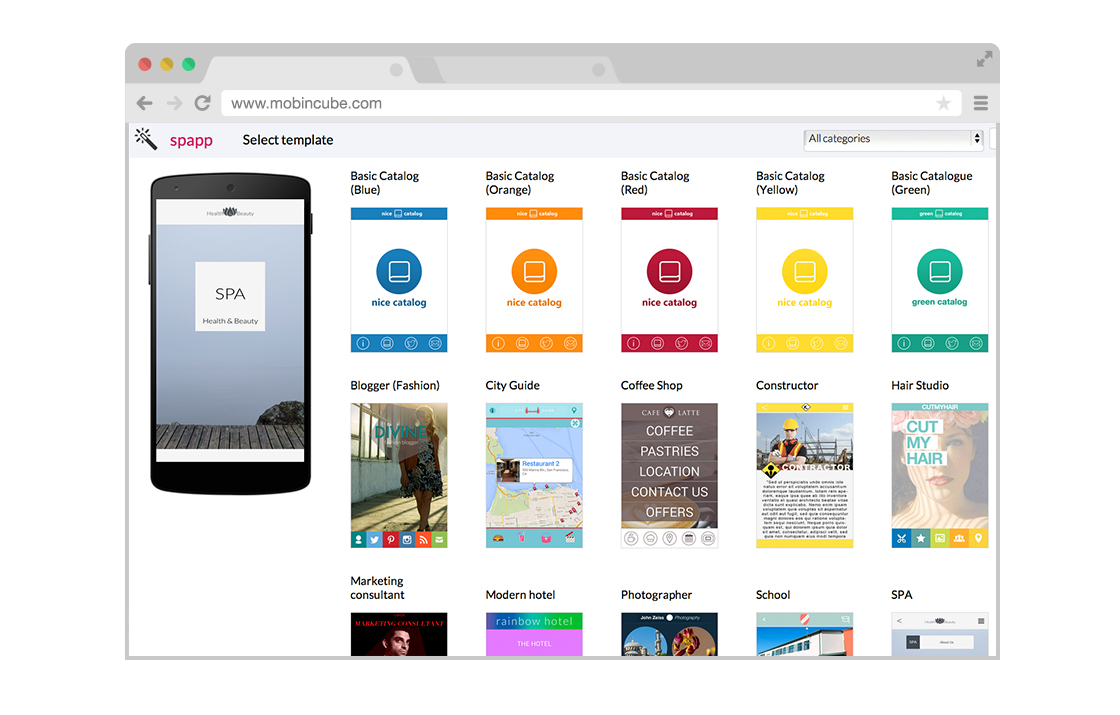 ---
Appsbar
With this tool you can develop apps available for Facebook, Android, iOS and HTML5. It's free and easy to use.
www.appsbar.com

---

AppMakr
A tool whose primary focus is to allow creating applications based on content source. Ideal for marketing content, send newsletters, loyalty or to send news from a website or blog to the mobile device clients.
---

Infinite Monkeys
It has different plans, including one free. You do not need programming skills because its interface is very easy to use and allows you to use some default templates.
---
If you have a website and want to provide a better experience for your readers, with this tool you can distribute your content on different mobile platforms.
---
In just 5 steps you will have your application available for different platforms (HTML5, Android, iOS and Windows Phone). You can choose from 10 preset depending on the type of app you want to create templates. It offers various plans including free one.
---
It offers a free version with which you can create up to three applications for iOS and Android devices.
---
It's free and easy to use, but only allows you to develop applications for iOS devices (iPhone, iPod, iPad).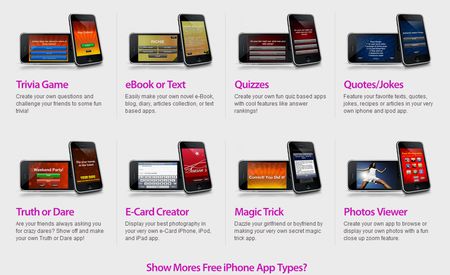 ---
A complete tool that lets you create mobile apps for iOS, Android, Blackberry and Windows Phone. It has a free plan and premium plans according to your needs.\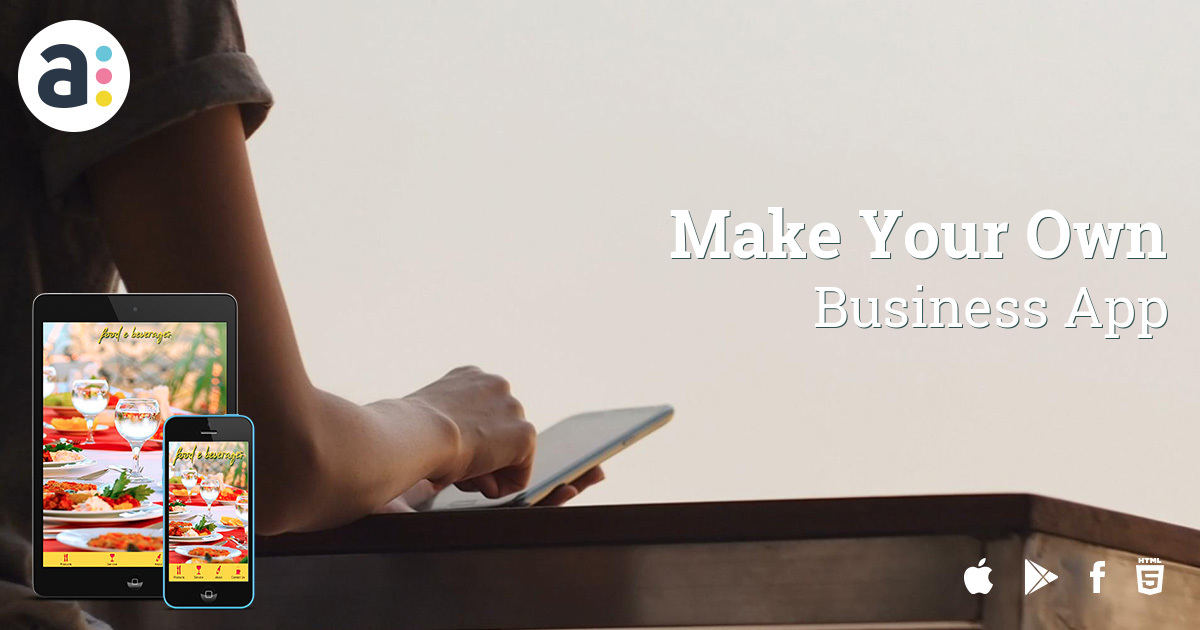 Bonus: Site Smashing Magazine is a series of templates for designing the sketches of our mobile apps. Something very helpful in planning our creations focusing on the user experience.
Well, I hope you will be excited to create a mobile app for your business and take advantage your competition being one step ahead of them, but remember that your application should be fun, useful, easy to use and interesting … It's all a challenge, but you can achieve incredible results if you put your mind.